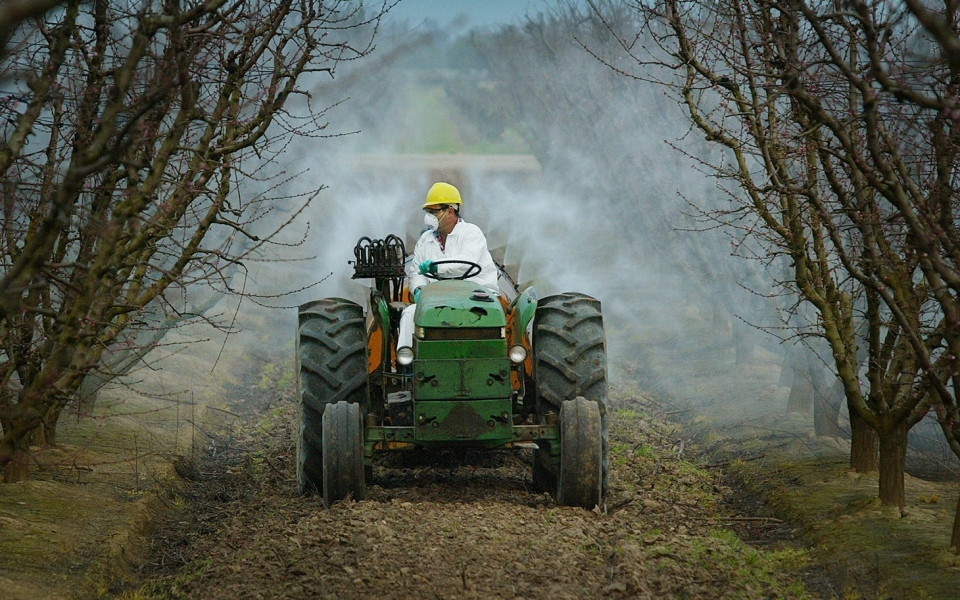 Chinese GMO-free advocates are currently facing a struggle in Beijing to force the Chinese Agriculture Ministry to release the studies that led to the registration of the World's number one pesticide, Monsanto's Roundup.
The Chinese Agriculture Ministry has so far followed the lead of regulators in Europe (EFSA) and the U.S. (EPA) (1) by stating that the study/studies that led to them making a decision regarding the safety of Roundup, will not be released because they contain Monsanto's commercial secrets and because divulging them would threaten personal privacy information (2). The U.S. Environmental Protection Agency (EPA) also refused a request from the Global GMO Free Coalition to release the studies used by the Chinese authorities.
China is currently the world's largest producer and largest exporter of glyphosate (the active ingredient in Roundup), and is a major importer of Monsanto's Roundup herbicide, with Roundup accounting for 80% of the herbicide market (3) in China. China is also the world's largest importer of Roundup Ready soybeans, corn and canola products.
The only toxicology study that the Chinese Agriculture Ministry has referenced to justify its 1988 registration of Roundup is an unpublished 'acute toxicology' study (2) conducted by Younger Laboratories for Monsanto. However, it has not released the full study.
Questions Surrounding the Younger Laboratories Study/Studies
Following a Global GMO Free Coalition (GGFC) investigation we were unable to find a Younger Laboratories Roundup / glyphosate study dated December 23 1985 (2), as referenced by the Chinese Agriculture Ministry. In fact , Younger Laboratories was no longer doing toxicology testing at this time, according to private sources connected to the lab.
However, we did find 2 Younger Laboratories studies that were conducted in 1970 on glyphosate –not the full Roundup formulation.
"Glyphosate toxicological risk assessments used by regulators to determine an 'acceptable level of harm' to the environment and human health do not account for the synergistic toxicity generated by so-called 'inactive ingredients' within glyphosate formulations like Roundup which increase its toxicity by several orders of magnitude," Sayer Ji of Greenmedinfo.com, commented.
The only 2 'acute toxicology' studies (5) on glyphosate registered with the EPA and conducted by Younger Laboratories were performed in 1970. One of the studies was not confirmed as meeting Good Laboratory Practice (GLP) (4) guidelines (minimum international standards for laboratory experiments conducted by industry for regulatory purposes), according to the EPA comments (5)(page 8) on the study. Was this taken into account by Chinese authorities if these studies were used in the Roundup registration process?
Global GMO Free Coalition Coordinator Henry Rowlands stated Tuesday: "The idea that the full Younger Laboratories studies, which are 'unpublished', can be hidden from the general public is a public health outrage and one that is set to be challenged in court in China."
Diana Reeves of GMO Free USA concluded: "There is a growing body of evidence which suggests that Roundup and it's so called active ingredient, glyphosate, cause harm to human & animal health, non-target organisms and our environment. The refusal by the EPA to release the studies which they have based their safety assessments on leads us to believe that they have something to hide. These studies must be made public for the scientific community to evaluate."
According to Executive Director of the African Centre for Biosafety (ACB), Mariam Mayet, "In late 2012 the ACB formally requested access to the toxicological, residue and chemistry data required for commercial approval of glyphosate in South Africa. To our utter amazement our regulators replied that all records had been returned to Monsanto upon the completion of the registration process on the grounds that it is commercially sensitive! To compound this breath-taking dereliction of public duty, in the same communication, they suggested we apply directly to Monsanto for the information."
Notes for Editors
(1)The glyphosate toxicity studies you're not allowed to see
http://www.gmwatch.org/index.php/news/archive/2014/15519-the-glyphosate-toxicity-studies-you-re-not-allowed-to-see
(2)Chinese Agriculture Ministry response to request for Roundup study release
http://blog.sina.com.cn/s/blog_4bb17e9d0102eeah.html
(3)Roundup makes up 80% of Chinese herbicide market http://www.ampcn.com/news/detail/47968.asp
(4)GLP – Good Laboratory Practice summary http://en.wikipedia.org/wiki/Good_laboratory_practice
(5)EPA comments and summary of Younger Laboratories glyphosate experiments (page 6-11)
http://www.epa.gov/pesticides/chem_search/cleared_reviews/csr_PC-103601_22-Jul-92_272.pdf