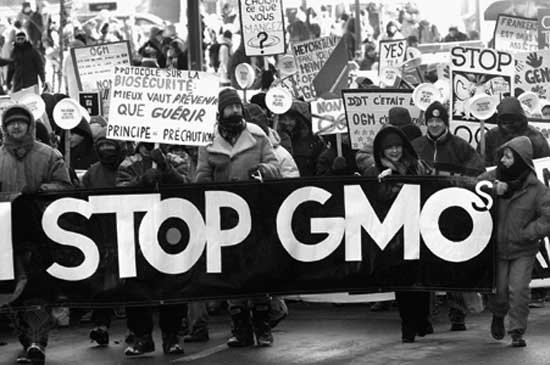 Public Advocacy
With the help of our supporters the GGFC funds top experts from across the Globe to talk at public events and meetings regarding GMOs and pesticides.
We try to avoid 'preaching to the converted' and instead get involved with policy events that target a wide selection of the general public, politicians and commercial companies.
The biotech industry has successfully managed to make its voice heard at events in cities worldwide through paid speakers. The GGFC aims to create a top quality opposition to these speakers by allowing, until now poorly funded experts, to both inform and educate.
Government Advocacy
The way the GGFC interacts with different governments on GMOs depends on the legal and regulatory framework in each country.
Our Advocacy power as a coalition is much stronger in comparison with the current advocacy power of our component organisations - The GGFC engages with governments on many fronts, from consulting on GMO regulation to reacting as a group to changes that take place in international trade agreements concerning GMOs.
The GGFC aims to maintain dialogue with all relevant government agencies, ministries and regulatory departments at every stage.
The Advocacy part of the GGFC's work is a long-term goal and we will regularly inform our partners of where we are building advocacy networks.